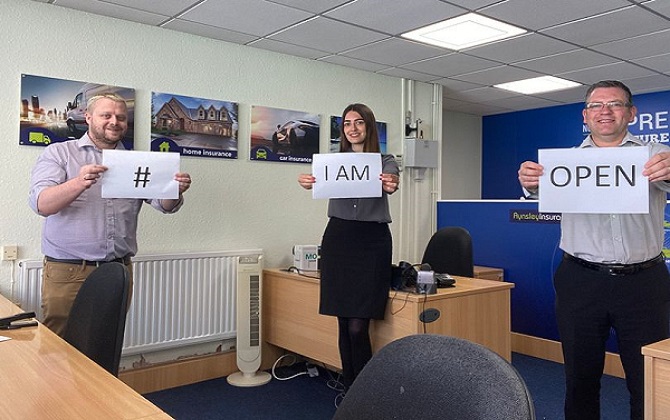 We are delighted to be featured in The Sentinel this week please see below for the orginal article.
City centre-based Aynsley Insurance has joined the Sentinel and StokeontrentLive's #IAmOpen campaign to support businesses impacted by the coronavirus lockdown.
The Piccadilly-based business has been operating during its usual hours throughout lockdown with some staff still based within the office while others have worked from home or have been furloughed.
Account handler Tom Lea explained that the office has been closed to the public, but that protective screens are set to be put in place ready for reopening within the next two weeks.
He said: "We're seeing an increase in cyber insurance being purchased, with more people working from home and needing that protection. We've seen no change to motor insurance, as people still need it.
"Some businesses have reduced their insurance cover to save costs while they're not working, but since Boris Johnson's last announcement we've started to see that pick up again. People are adding cover back on."
He added: "We're a local broker and focus mainly on the local area. We do work with people around the area but we're primarily focused on the local community. Anything that supports local businesses is a good idea."
Other businesses that have joined in with the #IAmOpen campaign include Listers, The Performance Physio, Coffeecravinguk, The Big Trade Counter, Precious Pets Weddings, One Way Electrical and Langley Foxall.
The #IAmOpen campaign has been launched to support local businesses left counting the cost of lockdown.
Source: https://www.stokesentinel.co.uk/whats-on/whats-on-news/insurance-broker-joins-campaign-help-4175559