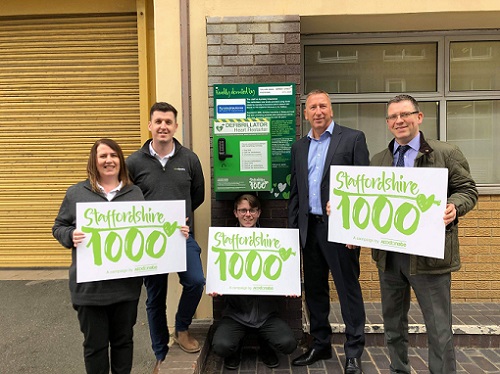 Together with AEDdonate we are proud to announce the installation of a brand new defibrillator into the local community.
Thank you to everyone for their kind donations, and also to Aviva for their generous contribution.
You have helped us to raise the money so please now help us to spread the word! The defibrillator is located externally at the rear of the Potteries Museum & Art Gallery on Warner Street, Hanley. (Click here to view the map)
We are proud to be a part of the 'Staffordshire 1000 Campaign'. Defibillators save lives.
https://alittlebitofstone.com/2019/05/02/46445/
💚