Some of you may have noticed that we may have requested a copy of your driving licence at some point.
Traditionally you may have previously been asked to provide this document at the claim stage however some companies may now request this at the inception of the policy. This can them allow for a smoother processing of claims as the licence has already been provided in advance.
There is however some confusion regarding which parts of your driving licence we require and which parts are still valid, and this has been compounded by some amendments that the DVLA have implemented in recent years. So here is a quick guide regarding which parts of your licence are still valid and which parts we may need when we ask for a copy of your licence.
Traditional Paper Licence​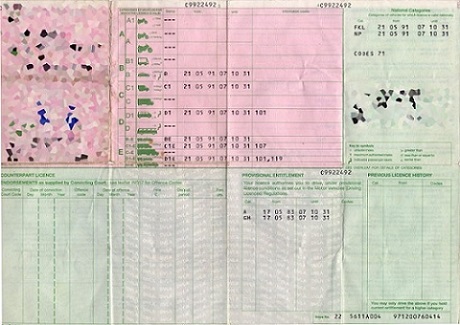 If you are the proud owner of the type of licence displayed above then chances are that your licence could still be valid, subject to the licence expiry date stated. You will just need to bear in mind that any required alterations, such as change of address/change of name/acquisition of any penalty points will require your licence to be amended and may then result in a new-style licence being issued.
Photocard Licence & Online Summary Counterpart
​
Many of you will be familiar with the photocard style licence displayed above. It is important to remember that these need to be renewed every ten years (For most people) so it is a good idea to note down your expiry date and make sure that you renew in advance. It is also important to ensure that your address is up-to-date .
You can be fined up to £1000 if you don't renew your photocard or if you do not advise the DVLA of any address change.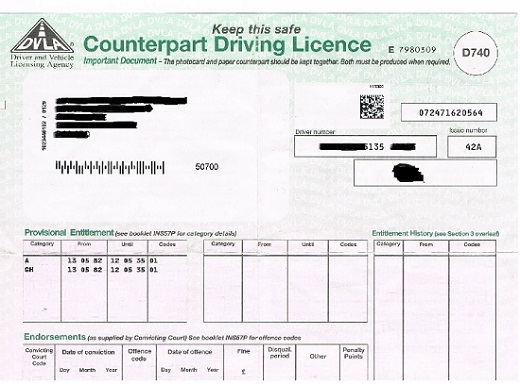 Photocard licences were previously alongside a paper counterpart, as pictured above. Many people are not aware that this paper counterpart has not been valid since the 8th June 2015. This section of the driving licence, which displays any motoring convictions, was replaced by an online licence summary which displays this information in an electronic format. This can be accessed through this link: https://www.gov.uk/view-driving-licence
So if we do ask for a copy of your driving licence and you do have a photocard please note that it is the online version of the counterpart that we will need so please follow the link above to obtain this. The DVLA website will ask for the following details:
Driving Licence Number – This can be found on your photocard
Post Code
National Insurance Number
This will allow you to log in and view your licence details online. You will then need to click on the 'Share you licence information' tab, then click on the 'Get a code' green button: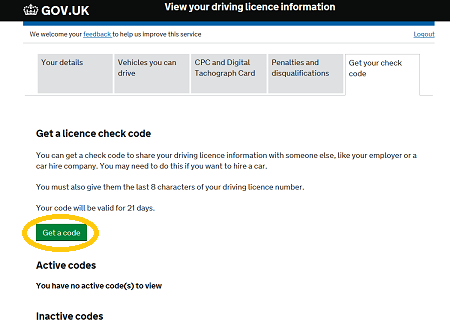 Please then provide us with the code that it provides, along with you driving licence number and post code (Which is displayed on your photocard) and this provides us with one-off access to your driving entitlements and any applicable driving endorsements. Please note that this code is only valid for 21 days; once this time has passed, you will need to obtain another unique code.
Please use this as a guide – If you need any further details please refer to the DVLA website: https://www.gov.uk/government/organisations/driver-and-vehicle-licensing-agency
If we have asked for a copy of your licence and you need any help in obtaining your online licence details please do not hesitate to contact us for assistance: http://www.aynsleyinsurance.co.uk/contact-us​